Obesity in pets is an unfortunate reality for many Pet Lovers, and one that can cause issues for pets and pet owners alike. It can be stressful to worry about the health of your pet, and obesity is often tied to that.
For National Pet Obesity Awareness day, we want to help you identify obesity in your pet and suggest some recipes and diets that could help support your dog reaching a healthier weight.
To start, how do you know if your pet is obese? Check out our pet obesity charts for both dogs and cats, so you can see how your pet's weight compares.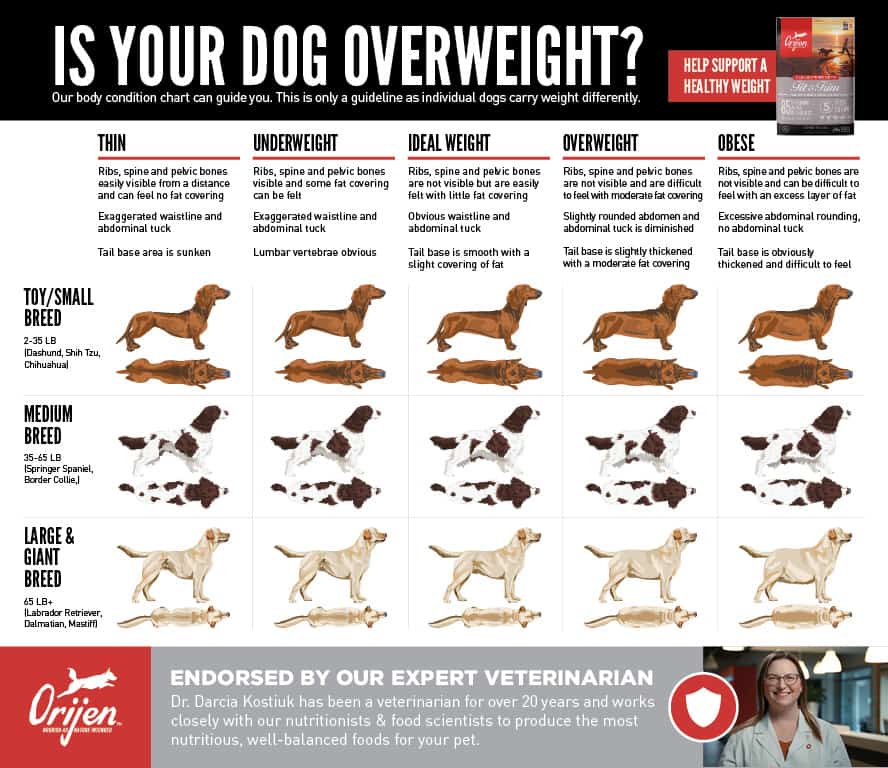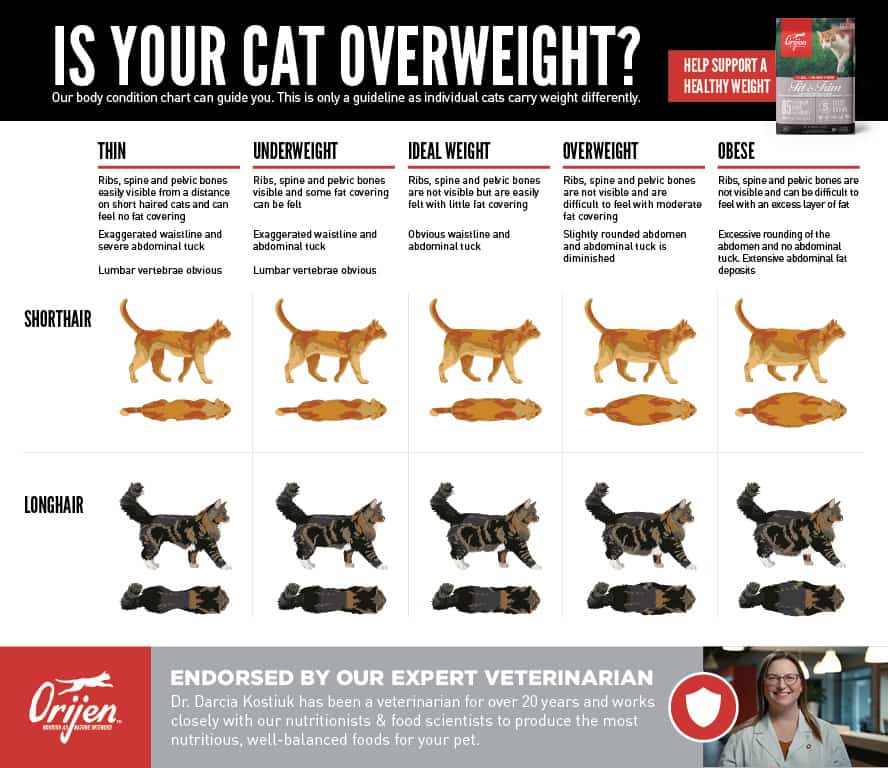 To help manage your dog or cat's weight, ORIJEN pet food has specially formulated recipes made to help support a healthy weight in dogs and cats. This includes ORIJEN Fit & Trim for dogs, a lean, protein-rich recipe to help support a healthy body weight in dogs, and ORIJEN Fit & Trim for cats, a food that includes balanced calories from protein and fat, plus naturally occurring L-carnitine to help maintain a healthy body weight.
With a balanced diet and activity (either walks or playing with your pet), you can help support a healthier body weight, improving your pet's health and giving you peace of mind.